How To Protect The Tile Joint Away From Viruses and Bacterias?
by:Simon
1218 browse
Time required for reading:About 5 minutes
Coronaviruses are raging. Many people choose to stay at home and isolate themselves. They are very keen on disinfection and cleaning. Because ceramic tiles have stable physical properties, they are non-slip, stain-resistant, and hard. There is no need to worry about cleaning. Generally, it can be wiped with water or special medical alcohol.
But do you know what is also a very important thing besides the tiles cleaning? Yes, it's the tile joint gaps cleaning!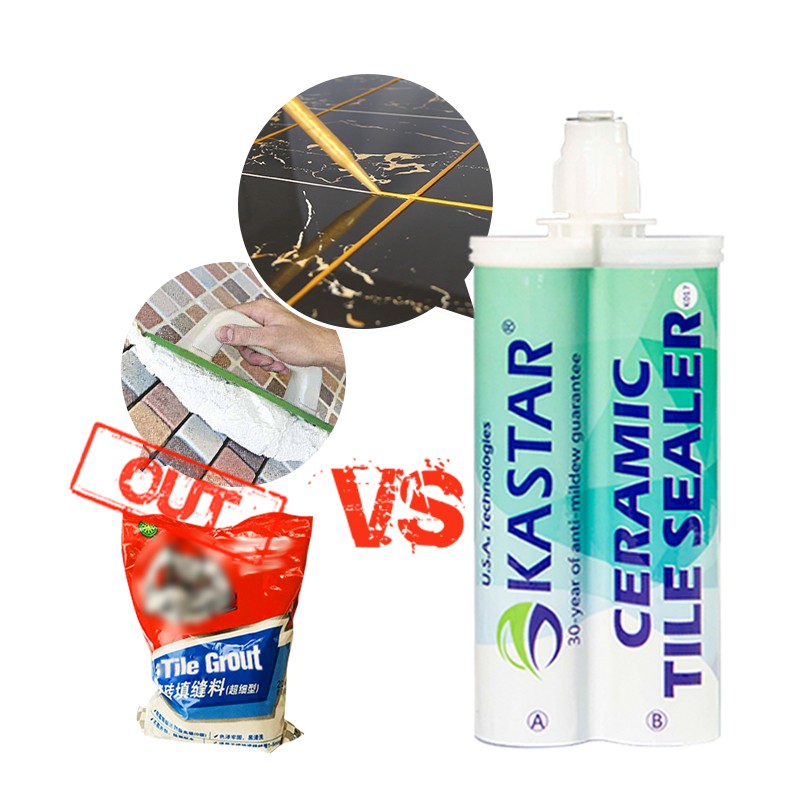 How to maintain the beauty and hygiene of the tile gap has always been a problem we cannot avoid. You will find that the gaps in the tiles of the living room, kitchen and bathroom turn black. And the wet place will be moldy. The blackened gaps between the tiles will breed bacteria and produce a bad smell, which harms our health. This caulk is neither beautiful nor hygienic.
Why is this happening? That's because the joint fillers people use are all inorganic-based cement-based products. The raw materials of this type of caulk are inorganic materials and various pigments. The biggest disadvantage of inorganic materials is that they are not waterproof. When we wipe the wall and floor tiles, we will find that the tiles are cleaner, but the gaps are getting black. Even the use of various detergents will not help, as the sewage has penetrated the brick joints. There are shortcomings such as poor abrasion resistance, Easy to fall off, dull color, and poor matching with tiles. These affect appearance and mood and also endanger people's physical and mental health.
To this phenomenon, Kastar developed a new type of joint filler. It made by imported epoxy resin, curing agent and high-end cosmetic pigments. Kastar tile grout completely solves these problems that trouble the decoration industry.
Submit successfully
We will review as soon as possible